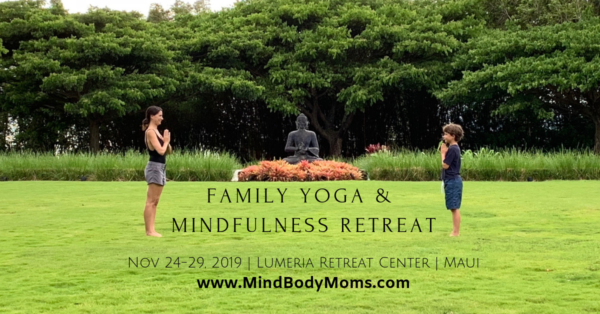 Family Yoga Retreat 2019
November 24, 2019 @ 4:00 pm

-

November 29, 2019 @ 11:00 am
Family Yoga & Mindfulness Retreat
With Jaclyn Long, Krassi Harwell, Drew Harwell & JennyWard
Single parents are welcome and encouraged!
To learn how this incredible retreat can benefit your family and boost your connection,
schedule a 15 minute consultation with Jaclyn Long, Founder & Director of Mind Body Moms.
Phone: 650-296-2299   |  Text: 415-533-8012    |   Email jaclyn@mindbodymoms.com
DATES:
Sunday November 24 at 4pm – Friday November 29 at 10am, 2019
LOCATION:
Lumeria Retreat Center, Maui
Lumeria Maui is a luxury educational retreat center and stunning oasis of tranquility that connects people with the sacred mystery of Maui through its experiential classes & programs.  Lumeria is located on six magnificently landscaped ocean view acres, just outside of the seaside village of Paia on Maui's North Shore. The 1909 historic building was completely restored and features luxurious guest accommodations.  Lumeria has a labyrinth, yoga deck, outdoor yoga lawn, organic farm and serves farm-to-table food. It is located just 4 miles from the family-friendly Baldwin Beach, and just 5.5 miles from Ho'okipa Beach – a famous surfing beach!
RATES & ACCOMMODATIONS:
Please CLICK HERE to see rates and accommodations.
WHOLE FAMILY FUN:
This incredible retreat was designed to nurture you and your whole family! More than a fun time together, this retreat will help your whole family get more connected. We'll help you bond with your kids as you develop a family mission statement, engage in team building exercises and learn tools to strengthen communication skills. Enjoy time together as a family AND time on your own – while our team of facilitators engage your kids in nature-based learning, mindfulness-based practices and social-emotional learning! Enjoy 3.5 to 4 hours of time on your own each day, practicing yoga and mindfulness (or indulging in a dip in the hot tub, a nap, a surf or a hike!) – as our team takes care of your kids – so you can truly have time to refuel and refill your cup, and will have more to offer your kids in return.
We're here for YOU. We're here for your KIDS & TEENS. We're here for your WHOLE FAMILY!
Lumeria Has So Much To Offer!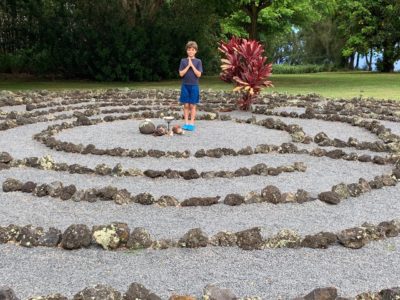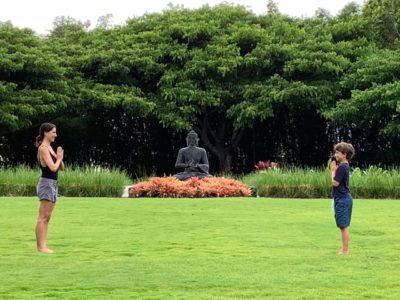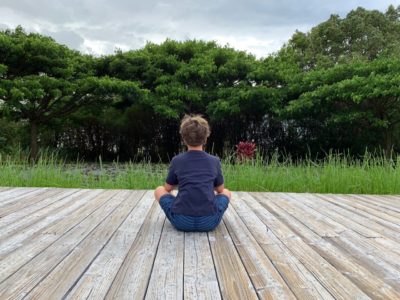 FACILITATORS:
Jaclyn Long, Krassi Harwell, Drew Harwell & Jenny Ward
Jaclyn Long
Founder & Director of Mind Body Moms
Mindfulness-Based Yoga
Mindful Meditation
Mindful Parenting
Family Yoga: All Ages
Krassi Harwell
Vinyasa Yoga
Breathing practices
Kids Yoga: Ages 3-12
Teen Yoga: Ages 13-18
Drew Harwell
Preschool Nature Awareness & Outdoor Ed
Kids Camp: Ages 3-6 (with teen assistants)
Jenny Ward
Mindfulness-Based Play & Movement
Kids Camp: Ages 6-12 (with teen assistants)
DESCRIPTION:
Join Jaclyn Long, Krassi Harwell, Drew Harwell and Jenny Ward for an unforgettable family retreat at Lumeria, an intimate luxury retreat center in Maui.
More than just a family vacation, we are offering your family a transformation. We invite you and your family members to explore heart opening growth experiences together, as you learn helpful communication tools, cultivate compassion and make memories that will last a lifetime.
Maybe you're a single parent who wants some time to nurture yourself while you take your kids on an amazing adventure.
Or perhaps your partner can't get away for work, but your kids are off from school and you'd like to take them to experience the magic of Maui.
Or maybe you and your partner want some time to reconnect on vacation while we nourish your kids with mindfulness-based nature awareness experiences.
Please rest assured – we have planned our Family Retreat with YOU in mind!
Join us for a
Family Yoga Retreat
on the magical island of Maui that you and your kids will remember for a lifetime! Parents can indulge in self-care time (mindfulness meditation, yoga, surfing or simply take a nap) while kids enjoy fun-filled & engaging time with our talented team of facilitators: Jenny Ward – Founder of
Peace & Play
, Drew Harwell – Founder of
PathFinder's Nature Mentoring
and Krassi Harwell – creator of
Yoga Cards for Children
. There will be 3.5 to 4 hours a day of enriching activities for your kids ages 3 to 6 and 6 to 12.  Teens can serve as junior counselors for our Kids Camp or they can take classes with the adults. Enjoy Farm-To-Table meals with food from Lumeria's organic on-site farm! Spend Thanksgiving 2019 investing in Family Time and create lasting memories together!
Space is limited. Register now to secure your family's spot on this nourishing retreat in Hawaii!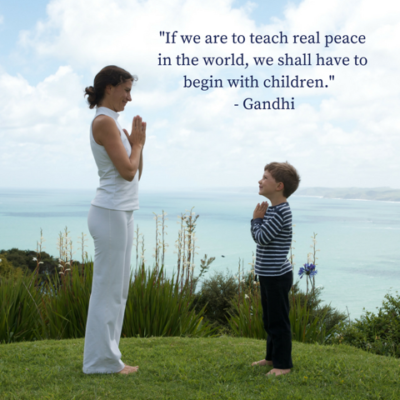 OPTIONAL EXTRAS:
Learn To Surf!
We'd love to invite you and your kids to take surf lessons with us, as an optional extra! Each morning, you will have the opportunity to take surf lessons in Kihei, at one of the best beaches on Maui for beginning surf lessons! The waves are gentle, the instructors are top-notch and you and your kids will be standing up on a soft-top board in no time! Try it one day, or every day! Surf lesson time: 9:30am-11am.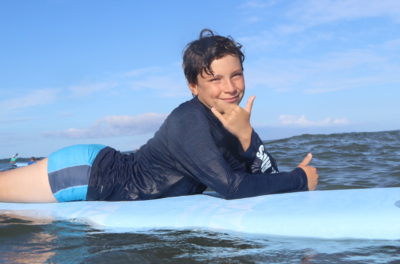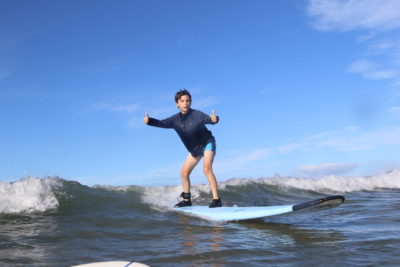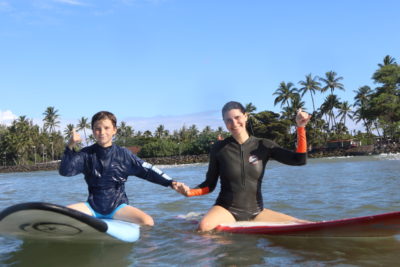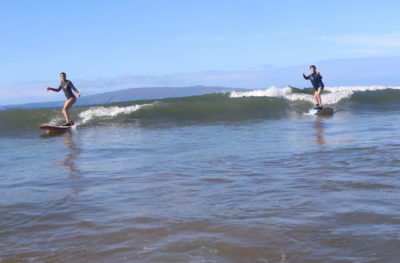 Additional Excursions (Optional Extras):
Each morning and afternoon, you and your family can choose from a variety of excursions:
Waterfall hikes
Snorkeling (we'll tell you the best spots to see turtles!)
Zip-lining tour
Lavender farm tour
Goat farm tour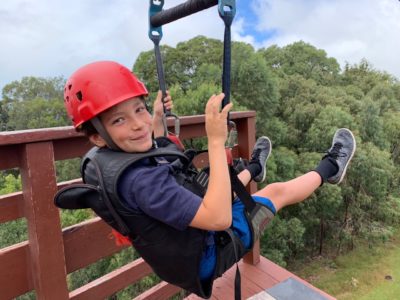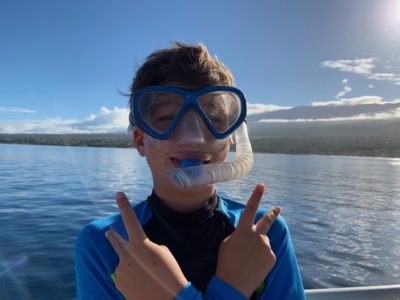 Rates

:
Rates vary according to number of adults and children in your family.
Please note that there are a limited number of bedrooms that can accommodate families of 4,
so please register early to ensure you can get the accommodation of your choice!
REGISTRATION:
We would love to have you and your kids join us!
To register,  CLICK HERE to select your accommodations. Then click on the "Register Now" button below to register.
Please note that a $500 deposit per adult is due upon registration.
Remainder due September 24, 2019. We will send an invoice for the remainder due.
Alternatively, you can email jaclyn@mindbodymoms.com with your accommodation preference and any questions.
A $500 non-refundable deposit for each adult is required to secure your spot. Only 10 rooms are available, so we encourage you to register early! This way, you can have optimal choice of accommodations for your family.
Not ready to register? Subscribe to our newsletter to receive updates about registering for our retreats
Facilitators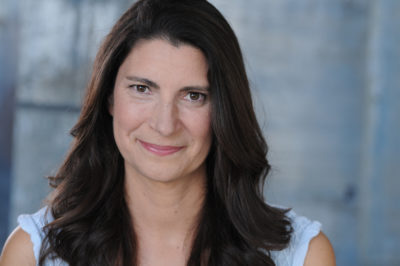 Jaclyn is a certified Yoga & Meditation Teacher, certified Parent Educator in Positive Discipline as well as in Hand in Hand Parenting, a licensed Marriage & Family Therapist and a mom. She graduated with highest honors from Princeton University with a degree in Psychology and a specialization in Neuroscience. She believes in the transformative power of yoga and mindfulness practices, and loves sharing these ancient practices with all people – of all ages, of all ability levels. She especially loves working with beginners! Jaclyn is also the Founder & Director of Mind Body Moms, which she created to promote maternal health and wellness for the benefit of children, families and communities. Jaclyn will be leading the morning Mindfulness Meditation, the afternoon Mindful Yoga, the Mindful Parenting sessions as well as some of the Family Time activities.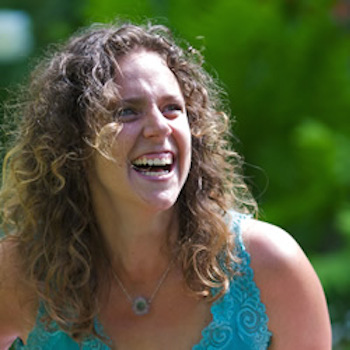 Jenny is the Founder & Director of 
Peace & Play
 – a mindfulness-based interactive curriculum that promotes empathy, compassion, creativity, emotional intelligence and a connection to ourselves, each other and the world around us. As a renowned speaker and author, Jenny has crossed the continent, bringing play, work/life balance, and work/life workshops to Visa, Google, You Tube, Merrill Lynch, the Girl Scouts, YMCA, Stanford, Dove, Nickelodeon, the Bowman School, the Palo Alto Unified School District, Toronto School District, and many other corporations and nonprofits organizations. Her individual clients have enjoyed working with Jenny on parenting and play, stress eradication, meditation, and play-based living for more than a decade. Her work has been recognized in many media outlets. A graduate of the State University of New York, New Paltz, where she majored in psychology, Jenny received her MFA in dance education, choreography, and performance/ education from New York University. She is a licensed yoga educator  (over 500 hours, specializing in yoga therapy and family yoga), wellness coach and the author of Who Said So, 101 Ways to Play, and Who Said So about Parenting. Jenny will be leading Family Time activities as well as working with elementary school kids ages 5 to 12.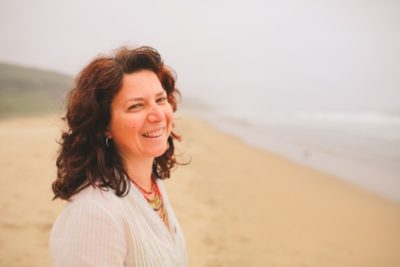 Krassi is a certified yoga instructor, an author, a DONA certified birth and postpartum doula and a counseling practitioner in the Hakomi method, which weaves the mindfulness and non-violence principles of Eastern philosophy with Western Psychology.
In 1996 Krassi left her native Bulgaria and moved to the SF Bay Area where she rediscovered yoga and has been an avid student of the art ever since. In 2001 she took a year-long trip to India and Thailand, and received her yoga teacher-training certification from Vivekanada Prashanti Kutiram Yoga Institute in Bangalore, India. Krassi's teaching focuses on integrating the spiritual, emotional and mental aspects of yoga within a physical practice. As part of her yoga teacher training, Krassi had the joy of teaching yoga to children in the Himalayan mountains. Since then sharing yoga with little ones and their families has been a passion and a calling. Krassi has taught yoga to children in school setting, yoga studios, preschools and week-long family retreats in Hawaii and Costa Rica. She is the author of a book for children Morning, Zora!and the beautiful and playful Yoga Cards for Children.
As the mother of two, Krassi has experienced first hand how the tools she has acquired through her study of yoga, mindfulness and psychology can make the beautiful and often challenging journey through parenthood smoother and more enjoyable.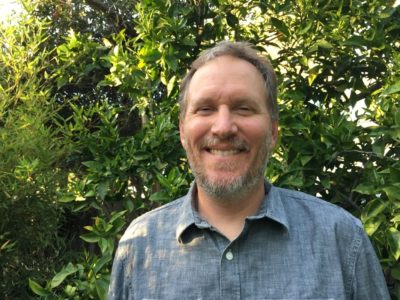 Drew Harwell is the founder and director of Pathfinders Nature Mentoring  He is a nature awareness and Permaculture mentor with over 22 years of experience working with children, teens and adults in nature and garden settings. His style of mentoring is to help students explore nature through their individual passions and creativity.  He uses experiential activities, storytelling, songs and the art of questioning to inspire curiosity in others in developing their relationship with the natural world. Whether he is working in the garden or wandering in the hills, he loves to connect people to the healing powers of nature.
He has a BA from Prescott College in Environmental Restoration and was trained in nature awareness and regenerative design at the Regenerative Design Institute. He is a lecturer in the Stanford Graduate School of Education, where he mentors Stanford Teacher Education Program (STEP) teacher candidates in garden education for elementary schools.  He has worked as a guide and mentor for the Exploring a Sense of Place program, Tender Tracks and the Riekes Center.  He is the former manager of the Common Ground Demonstration Garden and the Stanford Community Farm. He loves to spend family time with his wife and two young children exploring the Foothills and Baylands. Drew will work with the preschool kids ages 3-6 during Kids Camp, and will team up with Jenny Ward and Krassi Harwell for some of the children's activities.
Flights:
Coming from the San Francisco Bay Area? Flights are around $700-$800 from SFO to OGG, with non-stop flights available at the time of writing this:
WHO IS COMING?
We know you want your kids to feel comfortable with the other kids who will be attending the retreat! So here is a list of the people who have registered, followed by a list of the people who are currently considering registering for the retreat!
ALREADY REGISTERED:
Wife, husband, 7 year old girl and 4 year old girl
Wife, husband, 10 year old girl and 7 year old girl
Wife, husband and 6 year old boy
Wife, husband and 10 year old boy
Mom coming alone with 10 year old girl and 7 year old girl
Mom coming alone with 9 year old boy and 7 year old boy
Mom coming alone with 7 year old girl
Mom coming alone with 10 year old girl and 6 year old girl
CONSIDERING REGISTERING:
Wife, husband and 16 year old boy
Mom coming alone with 6 year old boy
Share This Story, Choose Your Platform!