Helping MOMS build MINDFUL, compassionate RELATIONSHIPS with themselves, their families and their communities.
Moms Wellness Groups
Wellness groups online & in the San-Francisco Bay Area
Workshops and Retreats
Offering local workshops and international retreats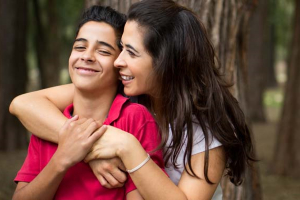 Teen & Young Adult Groups
These healthcare groups are offered through our sister org, Mindful Child & Family Therapy
Our Story
When Founder & Director, Jaclyn Long, became a mom, she fulfilled a lifelong dream. Because she had been planning to become a mother for some time, she embarked on the journey of motherhood empowered with many tools that helped make her transition smooth: positive parenting principles, partner communication tools, mindfulness meditation and a mindfulness-based gentle yoga practice.
One of the things she lacked at the time, though, was a local circle of mama friends. Deep down in her DNA, she felt a call to connect with other women, as many of us do when we become mothers. There is a biological drive to connect when we have children because we are social mammals, and we thrive when we feel a part of a tribe. We all share a vital need for social connection and support, and this need intensifies when we raise children.
So Jaclyn worked hard to build community, and the nurturing relationships she formed with other moms were tremendously beneficial.  Jaclyn founded Mind Body Moms to make it easier for mothers  – with kids of ALL ages, from infants to young adults – to connect. She created Mindful Moms groups to help moms nourish themselves with mind-body practices and cultivate supportive, meaningful connections with other moms. She believes that by supporting the leaders – the "Chief Emotional Officers" – of the family, the whole family benefits. When mom feels safe, connected and secure, it helps her children feel safe, connected and secure, thereby giving children a greater chance to experience fulfilling relationships and lead a successful life.
Our Mission
Our mission is to promote maternal health & wellness for the benefit of children, families and communities.
PLEASE NOTE: All activities, (including groups, workshops and retreats) offered by Mind Body Moms are non-healthcare activities, and therefore no healthcare records will be generated.
Honor Yourself, Take Time to Yourself, Meditate Yourself, Understand Yourself, Nurture Yourself, and You Will Have More of Yourself to Give.