FACILITATORS:
Jaclyn Long, Krassi Harwell, Drew Harwell & Jenny Ward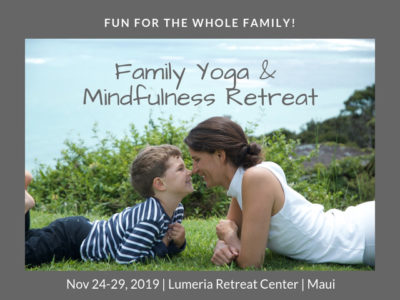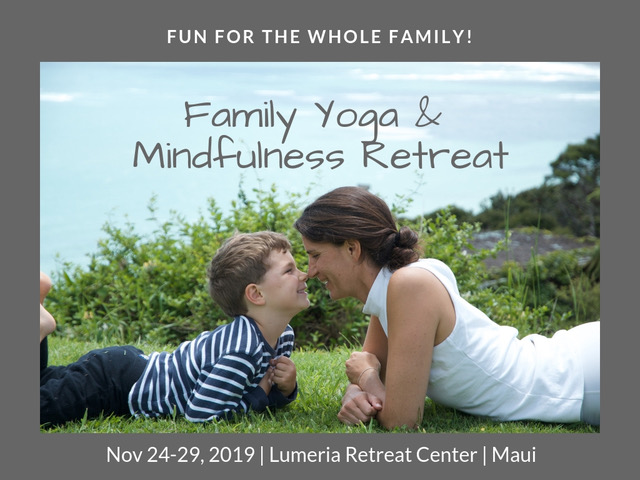 Jaclyn Long
Founder & Director of Mind Body Moms
Mindfulness-Based Yoga
Mindful Meditation
Mindful Parenting
Family Yoga: All Ages
Krassi Harwell
Vinyasa Yoga
Breathing practices
Kids Yoga: Ages 3-12
Teen Yoga: Ages 13-18
Drew Harwell
Preschool Nature Awareness & Outdoor Ed
Kids Camp: Ages 3-6 (with teen assistants)
Jenny Ward
Mindfulness-Based Play & Movement
Kids Camp: Ages 6-12 (with teen assistants)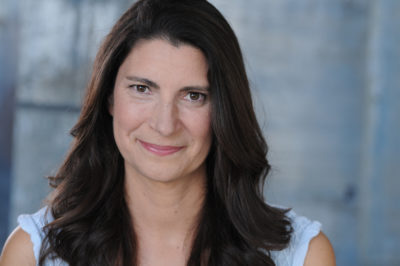 Jaclyn is a certified Yoga & Meditation Teacher, certified Parent Educator in Positive Discipline as well as in Hand in Hand Parenting, a licensed Marriage & Family Therapist and a mom. She graduated with highest honors from Princeton University with a degree in Psychology and a specialization in Neuroscience. She believes in the transformative power of yoga and mindfulness practices, and loves sharing these ancient practices with all people – of all ages, of all ability levels. She especially loves working with beginners! Jaclyn is also the Founder & Director of Mind Body Moms, which she created to promote maternal health and wellness for the benefit of children, families and communities. Jaclyn will be leading the morning Mindfulness Meditation, the afternoon Mindful Yoga, the Mindful Parenting sessions as well as some of the Family Time activities.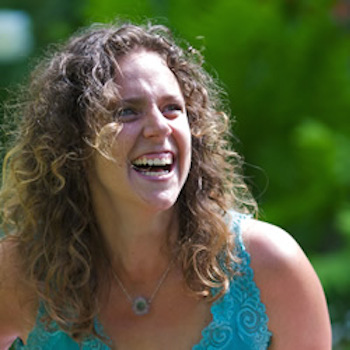 Jenny is the Founder & Director of 
Peace & Play
 – a mindfulness-based interactive curriculum that promotes empathy, compassion, creativity, emotional intelligence and a connection to ourselves, each other and the world around us. As a renowned speaker and author, Jenny has crossed the continent, bringing play, work/life balance, and work/life workshops to Visa, Google, You Tube, Merrill Lynch, the Girl Scouts, YMCA, Stanford, Dove, Nickelodeon, the Bowman School, the Palo Alto Unified School District, Toronto School District, and many other corporations and nonprofits organizations. Her individual clients have enjoyed working with Jenny on parenting and play, stress eradication, meditation, and play-based living for more than a decade. Her work has been recognized in many media outlets. A graduate of the State University of New York, New Paltz, where she majored in psychology, Jenny received her MFA in dance education, choreography, and performance/ education from New York University. She is a licensed yoga educator  (over 500 hours, specializing in yoga therapy and family yoga), wellness coach and the author of Who Said So, 101 Ways to Play, and Who Said So about Parenting. Jenny will be leading Family Time activities as well as working with elementary school kids ages 5 to 12.
Krassi Harwell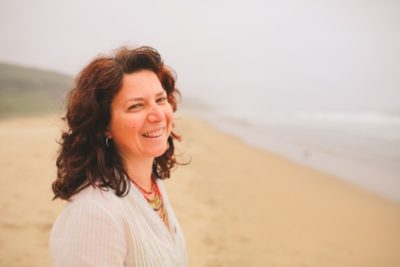 Krassi is a certified yoga instructor, an author, a DONA certified birth and postpartum doula and a counseling practitioner in the Hakomi method, which weaves the mindfulness and non-violence principles of Eastern philosophy with Western Psychology.
In 1996 Krassi left her native Bulgaria and moved to the SF Bay Area where she rediscovered yoga and has been an avid student of the art ever since. In 2001 she took a year-long trip to India and Thailand, and received her yoga teacher-training certification from Vivekanada Prashanti Kutiram Yoga Institute in Bangalore, India. Krassi's teaching focuses on integrating the spiritual, emotional and mental aspects of yoga within a physical practice. As part of her yoga teacher training, Krassi had the joy of teaching yoga to children in the Himalayan mountains. Since then sharing yoga with little ones and their families has been a passion and a calling. Krassi has taught yoga to children in school setting, yoga studios, preschools and week-long family retreats in Hawaii and Costa Rica. She is the author of a book for children Morning, Zora!and the beautiful and playful Yoga Cards for Children.
As the mother of two, Krassi has experienced first hand how the tools she has acquired through her study of yoga, mindfulness and psychology can make the beautiful and often challenging journey through parenthood smoother and more enjoyable.
Drew Harwell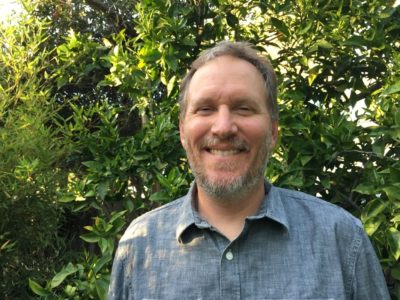 Drew Harwell is the founder and director of Pathfinders Nature Mentoring  He is a nature awareness and Permaculture mentor with over 22 years of experience working with children, teens and adults in nature and garden settings. His style of mentoring is to help students explore nature through their individual passions and creativity.  He uses experiential activities, storytelling, songs and the art of questioning to inspire curiosity in others in developing their relationship with the natural world. Whether he is working in the garden or wandering in the hills, he loves to connect people to the healing powers of nature.
He has a BA from Prescott College in Environmental Restoration and was trained in nature awareness and regenerative design at the Regenerative Design Institute. He is a lecturer in the Stanford Graduate School of Education, where he mentors Stanford Teacher Education Program (STEP) teacher candidates in garden education for elementary schools.  He has worked as a guide and mentor for the Exploring a Sense of Place program, Tender Tracks and the Riekes Center.  He is the former manager of the Common Ground Demonstration Garden and the Stanford Community Farm. He loves to spend family time with his wife and two young children exploring the Foothills and Baylands. Drew will work with the preschool kids ages 3-6 during Kids Camp, and will team up with Jenny Ward and Krassi Harwell for some of the children's activities.