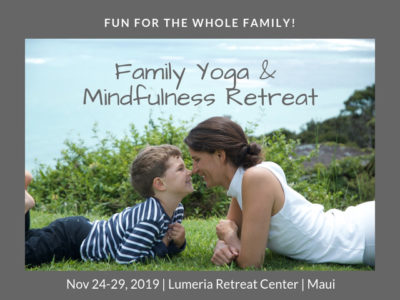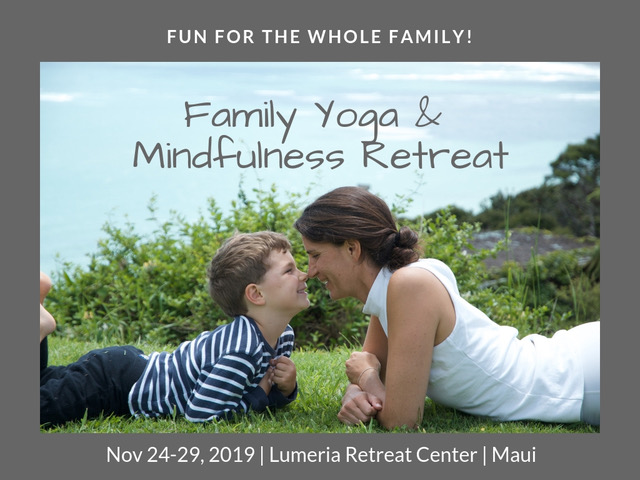 Tentative Schedule
(Subject to Change)
Kids schedule in BLUE / Parents schedule in GREEN  / Schedule for All in BLACK
Please Note: While our first activity is at 6am, it's helpful to remember that our kids will be experiencing that time as much later (9am PST and 12pm EST). We have found that most kids are WIDE AWAKE and begging for something FUN to do by 6am! 😉
6am-8am Kids Camp in Yoga Shala with Drew & Jackie (Official start time 6:15am, can drop kids off as early as 6am)
6:15am Mindfulness Meditation with Krassi on Meditation Lawn / Deck
6:30am-8am Vinyasa Yoga with Krassi or surfing at Paia with Jason
8am-9am Farm To Table Breakfast
9:30am-11am Optional surf Lessons, zip-lining or snorkeling (Leave by 8:50am for surfing /  by 9am for Ziplining)
12pm-1pm Lunch Around Town – on your own as a family
1-4pm Optional Excursions – on your own as a family
4pm-4:30pm Family Time with Jackie in Yoga Shala
4:30-6pm Kids Camp with Drew & Krassi 
4:30-5:30pm Mindfulness-Based Yoga with Jackie in Yoga Shala
5:30-6pm Mindful Parenting with Jackie in Yoga Shala
6-7pm Farm To Table Dinner
Please note:
Sunday 11/24: Check-in at 3pm, meet in Yoga Shala at 4pm for Family Time. Regular schedule from 4pm on.
Wednesday night 11/27:  We will offer a Parents Night Out while we watch the kids from 4:30pm to 8pm!
Thursday night we will offer an additional family celebration time from 7pm to 8pm in Yoga Shala, after dinner.
Friday morning will be regular schedule through breakfast. Check-out by 11am.