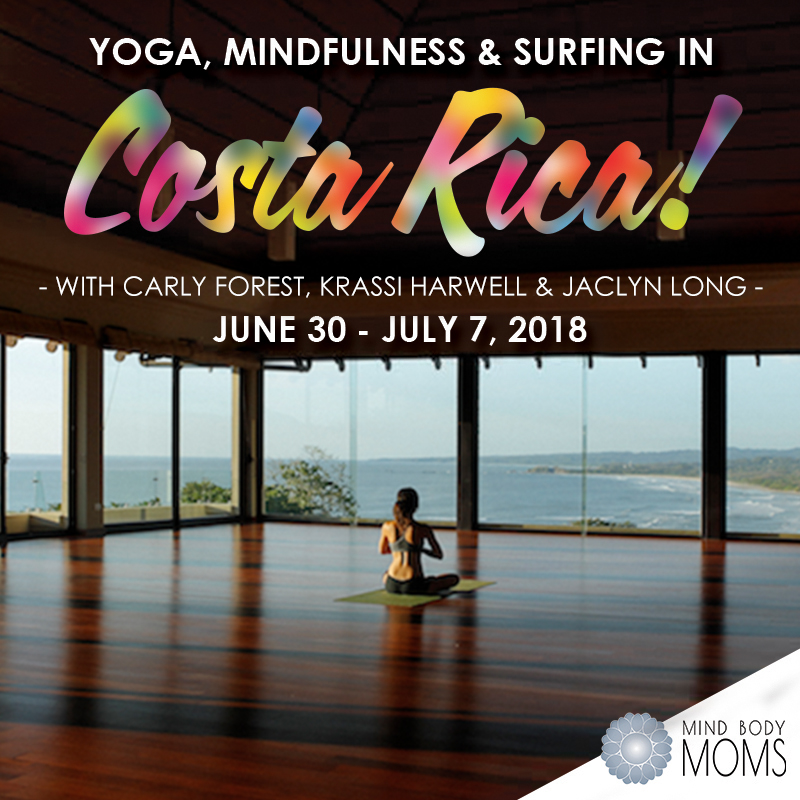 Yoga, Mindfulness & Surfing in Costa Rica
June 30, 2018

-

July 7, 2018
No previous experience in yoga or surfing necessary.
This retreat is for all people – not just for moms. Tell your friends to join you!
Friend special! Come with a friend, and you both take $200 off!
Please email Jaclyn@mindbodymoms.com with registration questions.

Where
Blue Spirit Retreat Center ~ Nosara, Costa Rica
Nosara is a yoga and surfing mecca. Our lodging is just a short stroll to Playa Guiones,
which is one of the best beaches in Costa Rica for learning how to surf!
For more information about Nosara, please click here.
When:
Saturday, June 30 at 4pm – Saturday, July 7 at 9am, 2018
Facilitators:
Carly Forest, Krassi Harwell & Jaclyn Long
CLICK HERE for more info about the facilitators.
CLICK HERE to read the raving reviews from our previous yoga retreat in Costa Rica March 2017!
Cost:
Retreat For Good! You can feel so good knowing that the proceeds from this retreat helps Mind Body Moms to nourish and support the low-income moms in the San Francisco Bay Area with our FREE Integrative Wellness Programs. You are attending this retreat in support of the greater good!!
Schedule:
Description:
Join Carly Forest, Krassi Harwell, Jaclyn Long and a talented team of surfing instructors for an unforgettable retreat at Blue Spirit, an environmentally sustainable, luxury retreat center nestled in Nosara, Costa Rica…just steps away from some of the most consistent surf breaks in Costa Rica!
Start each morning with mindfulness meditation to reduce stress, improve focus and boost overall well-being, followed by Krassi's invigorating vinyasa yoga practice.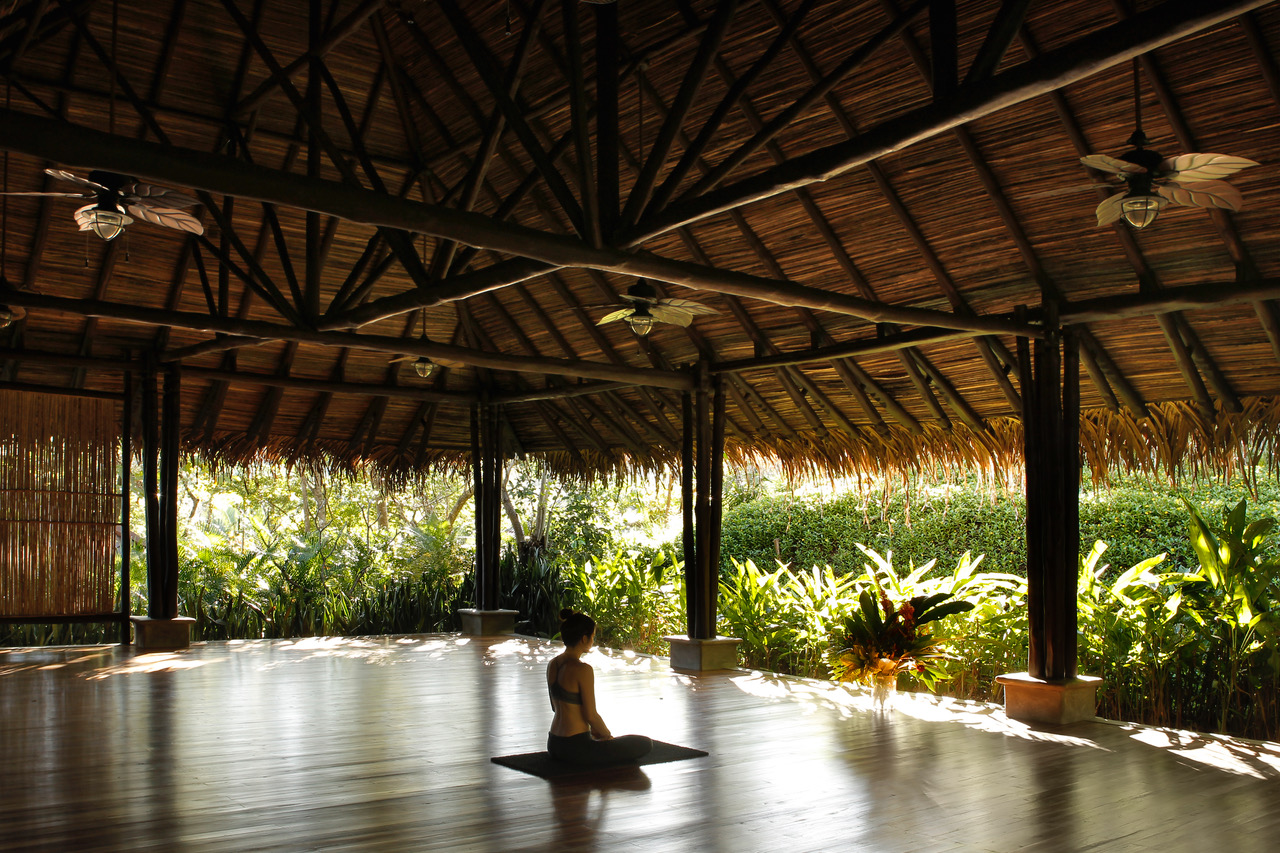 After a wholesome breakfast, we'll walk out to the beach for surf lessons. Surf Pacifico offers unparalleled support – with a max of 3 students per instructor. With its sandy bottom, and gentle surf, southern Playa Guiones is an exceptional place to learn to surf! More advanced surfers get to enjoy surfing on their own, and northern Playa Guiones offers 4-8 foot waves consistently throughout the year! (I have to say, I've surfed in Australia, New Zealand, Bali, Hawaii, Brazil, Mexico and California, and Nosara, Costa Rica is my absolute, all-time FAVORITE place to surf! It's a beach break that functions like a point break, with regular a-frame waves offering plentiful choices of uncrowded rights and lefts.)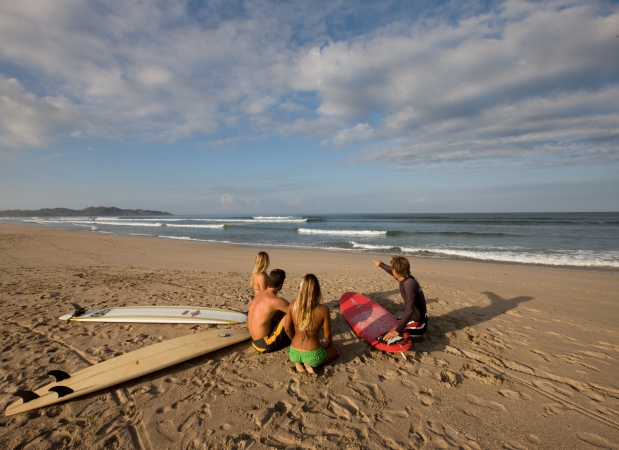 After your surf lessons, you will be ready for a gourmet vegetarian lunch! During the afternoon from 1-5pm, you can rest, enjoy on-site spa services, or choose from an incredible array of fun-filled excursions. Booked through Blue Spirit, you can choose from kayaking, stand-up paddleboarding, horse-back riding, waterfall hike, or a zip lining canopy tour. And not just any canopy tour, but Miss Sky Canopy offers the longest canopy tour in the world! (The next longest canopy tour is less than 50% of the length of Miss Sky!)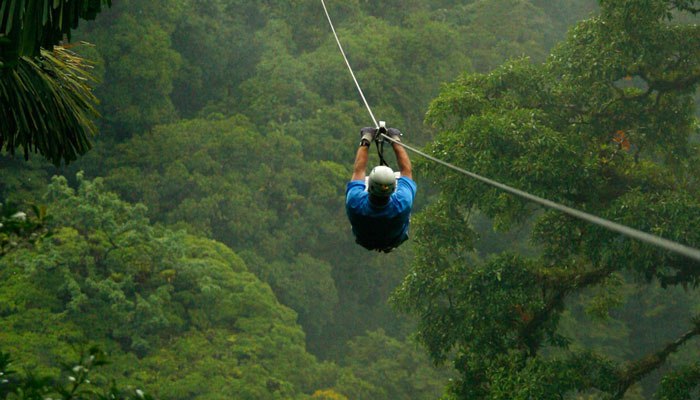 Jaclyn will offer you a evening meditation overlooking the sea from 5-5:30pm, to help integrate the activities of the day and invite you into a state of mindful presence for the evening meal.
Each evening from 8:00pm – 9:30pm, Carly will help you settle your nervous system with a soothing, mindfulness-based yin yoga session. Release stress and tension as you prepare your body for a deep, restful night's sleep each night. She will teach you essential mindfulness tools that you can carry around with you your entire life!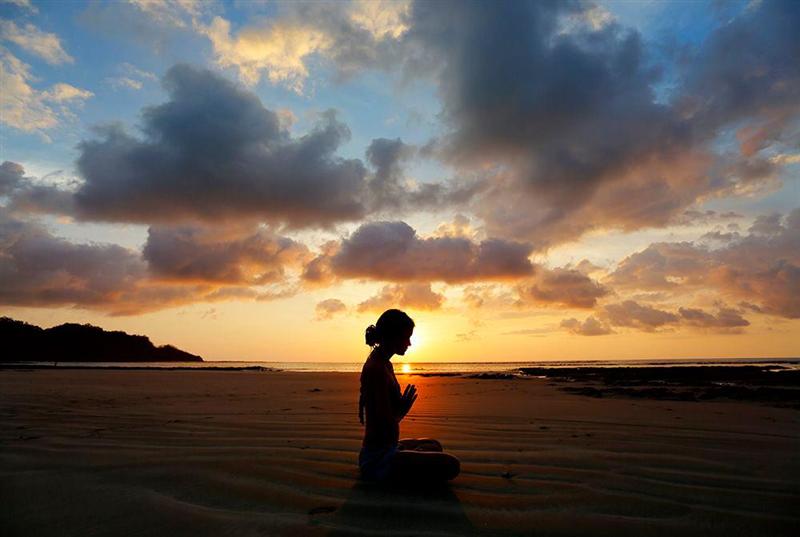 This week promises to be a deeply rejuvenating experience, helping you tune into your natural rhythms and the healing aspects of the world within you. Our retreats help you foster friendship and connection with like-minded people! We would love to have YOU join us!
Rates:
Rates vary according to single / double occupancy and accommodation choice.
The accommodations range from affordable standard accommodations to luxurious suites and independent cottages in a more private setting.
Registration:
To register, please email jaclyn@mindbodymoms.com with your accommodation preference, and she will send you payment info for the deposit.
Please CLICK HERE to select your accommodations.
A $500 non-refundable deposit is required to secure your spot. Only 12 rooms are available, so please register early so you can have optimal choice of accommodations.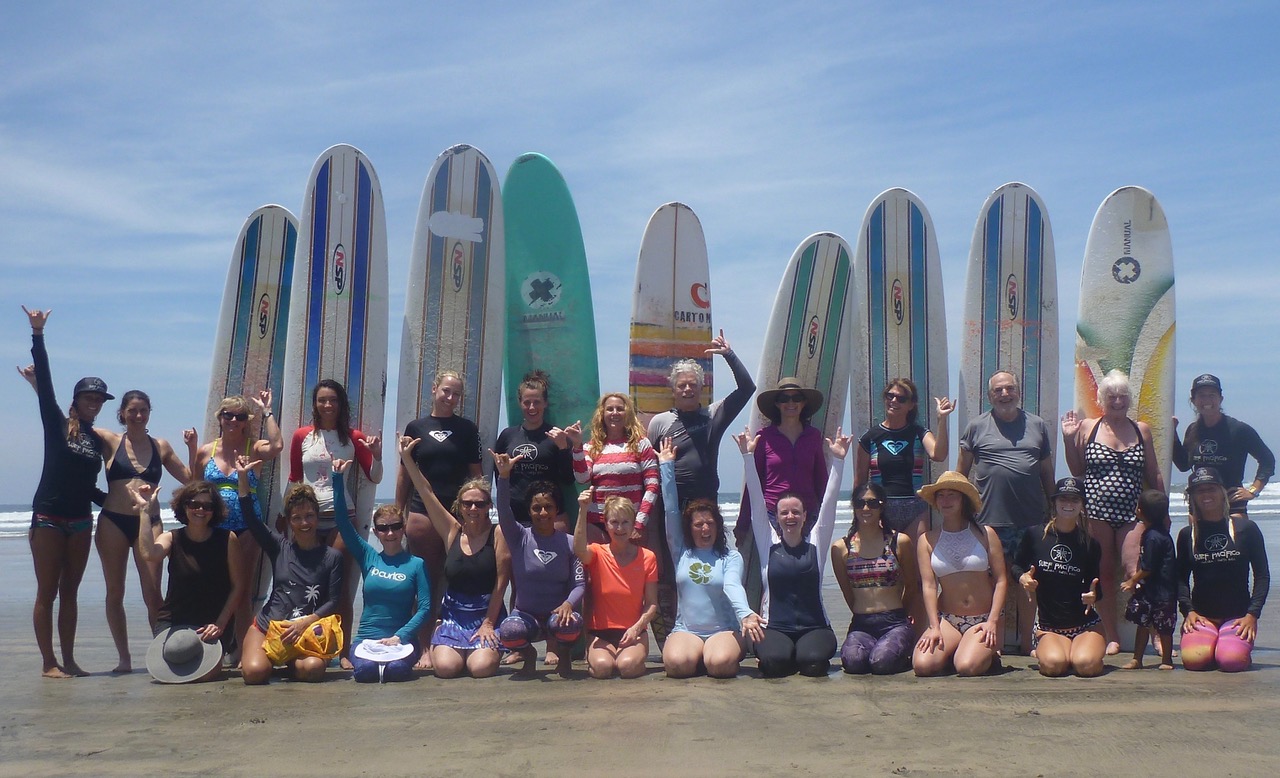 Facilitators
Yoga, Mindfulness & Surfing Retreat
Costa Rica June 30-July 7, 2018
Carly Forest, Krassi Harwell and Jaclyn Long
Carly, Krassi and Jackie believe yoga and mindfulness are paths of awakening. These practices help us open to our true nature as we more fully accept, integrate and embrace our unfolding experiences.
Facilitating international yoga retreats for over 12 years, Carly, Krassi and Jackie weave the well-researched and evidenced-based practice of mindfulness into each yoga class, helping students to cultivate present-moment, non-judgmental awareness. Mindfulness practices help us develop compassion, as we shed habitual patterns of striving.
Carly believes that retreating form our own busy lives is a deeply supportive act of remembering: remembering ourselves, our deepest longing and heartfelt intentions to live a meaningful life. It helps us to stretch time and access liminal space. It helps us see, hear and feel life differently. Drawing inspiration and wisdom from the natural world, Carly offer Yin yoga, mindfulness and psycho-spiritual inquiry as a way to assist you in attuning to your external environment and your inner landscapes. Carly will help us explore the themes of surrender and expansion, yin and yang, descent and ascent and how to hold the paradox of being human with grace and courage. Coupled with writing, self-inquiry work, and luminous poetry, Carly will help awaken your senses and encourage you to connect with a rhythm that is naturally yours. Her evening yin yoga classes will help you drift off into a deep, restful sleep, and will empower you with mindfulness tools that you can carry with you for your entire life. You can read more about Carly on her website: www.carlyforest.com/about
Krassi's invigorating vinyasa classes challenge the body while inviting a gentleness of mind and openness of heart. Her teachings encourage self-discovery, growth and expansion. She offers accessible modifications for students of all levels. Krassi is a certified yoga instructor, a Thai massage therapist, a certified doula, a Hakomi counselor (mindfulness-based somatic counseling), and facilitator of Mindful Moms groups through Mind Body Moms. She is also the author of Morning, Zora, a lovely children's book, as well as Yoga Cards for Children.
Jaclyn's mindfulness meditation classes will help you become more aware of what is. With an invitation to practice non-judgmental awareness, she will help you establish a more kind and caring relationship with yourself, your inner landscape, and with all that unfolds within you and around you.  Jaclyn will teach you mindfulness tools that you can take home with you and practice daily, weaving these practices into your everyday life. Jaclyn is a Marriage & Family Therapist, a certified yoga teacher, a mindfulness teacher, and Founder & Director of Mind Body Moms.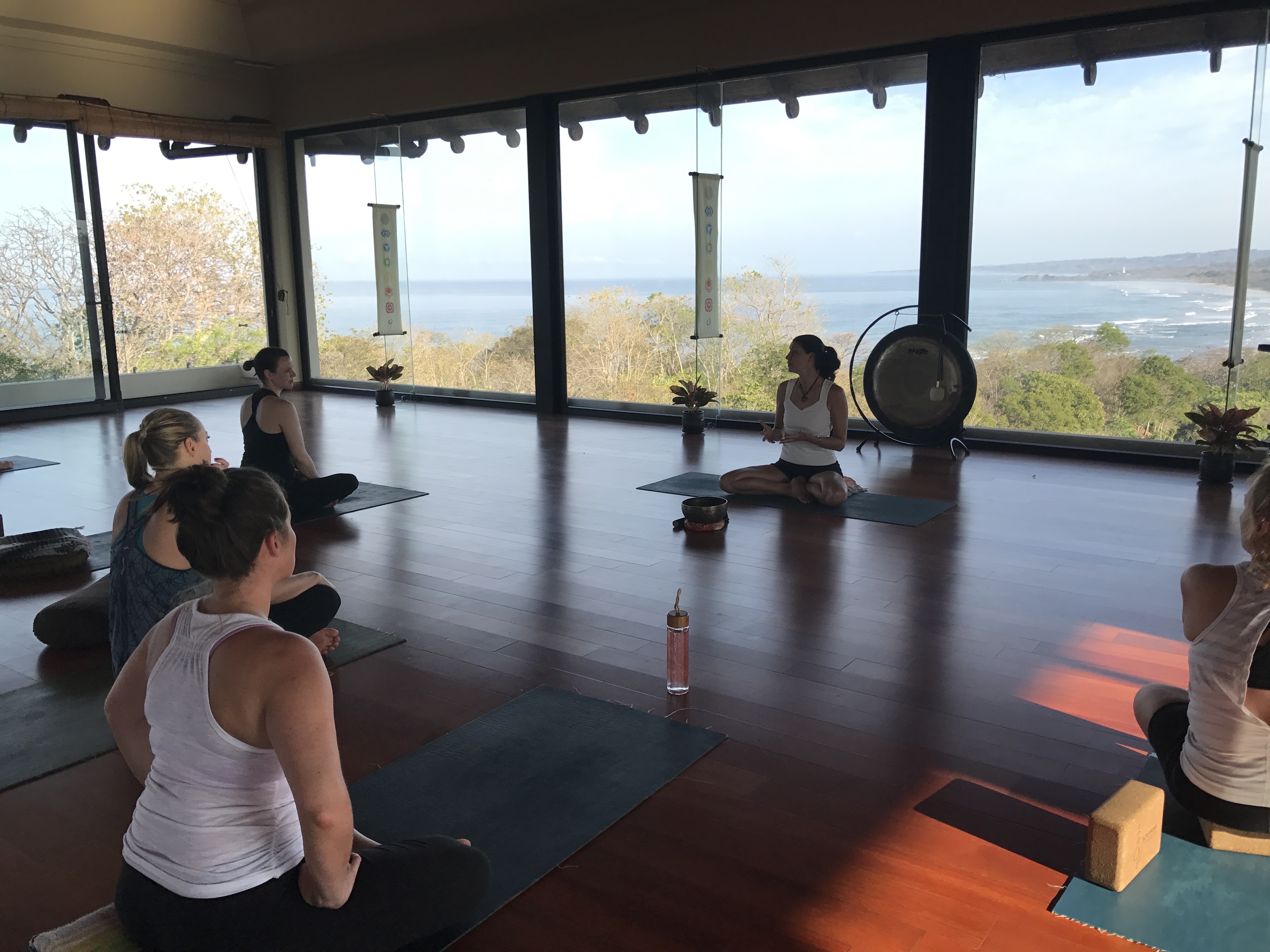 FEEDBACK FROM OUR PREVIOUS YOGA, MINDFULNESS & SURFING RETREAT 
Nosara, Costa Rica ~ March 2017
"This was a totally AWESOME experience! Anxiety and stress melted into peace and tranquility!" – Barbara Dunn Cherry, Costa Rica 2017
"Jackie & Krassi created a very special atmosphere of peace and acceptance. I came away feeling stronger, calmer and more present…AND I had lots of fun!" – Wendy Lewis, Costa Rica 2017
"The gift that the two of you have given to us is immense, and I am so grateful." – Anne Dazey, Costa Rica 2017
"Words and even pictures cannot describe how special this retreat was. LIfelong memories have been created here. The "Pura Vida" Costa Rican motto, mixed with an absolutely gorgeous setting, along with the wisdom and knowledge that Jackie and Krassi bring all came together to make the retreat a truly MAGICAL experience!" – Katie Renati, Costa Rica 2017
"The retreat with Jackie & Krassi is a sweet week full of mindfulness practices, yoga and surfing. Both Jackie & Krassi create a loving and supportive environment with their big hearts and wisdom. Costa Rica, Blue Spirit and the food are amazing!" – Sherry Kim, Costa Rica 2017
"Jackie & Krassi offered a supportive retreat in beautiful Costa Rica. Jackie gave me the confidence to try surfing and I LOVED it! Krassi offered beautifully choreographed, fluid yoga with excellent cuing and sweet assists. They are a great team – wish I could practice with them regularly…but I am an East Coast girl, so I will look forward to another retreat with them!" – Amy Lynn Bircher, Costa Rica 2017
"Krassi and Jackie are a divine team. They are humble, wise, light-hearted souls who gently guide the group in an attuned and caring way." – Amy Swart, Costa Rica 2017
"This beautiful retreat with two compassionate leaders and many amazing companions helped me discover a missing piece in my life – the part of myself that cared about me – my own self-compassion. Thank you, Jackie and Krassi, for your loving and gentle guidance. Without this phenomenal retreat, I would still be lost in the haze of our busy world!" – Katie Norton, Costa Rica 2017
"Thank you for this calming and energizing time together. I looked forward to each day and each experience." – France Silcox, Costa Rica 2017
"Blue Spirit offers the most beautiful, serene yoga studio you could ever imagine – surrounded by open windows – so you can watch the endless waves rolling into the beach as you breathe in and out." – Leslie McNeil, Costa Rica 2017