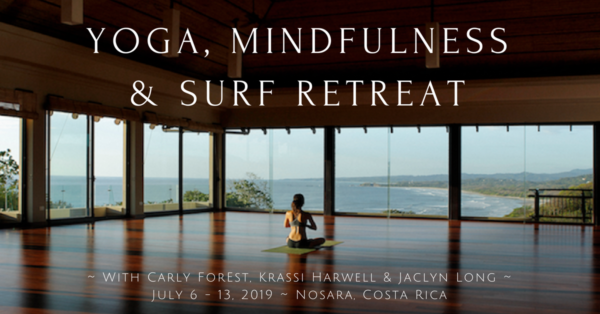 Yoga, Mindfulness & Learn To Surf Retreat
July 6, 2019 @ 4:00 pm

-

July 13, 2019 @ 9:00 am
Yoga, Mindfulness & Learn To Surf Retreat
No previous experience in yoga or surfing necessary.
This retreat is for all people – not just for moms. Tell your friends to join you!
Friend special! Come with a friend, and you both take $200 off!

DATES:
Saturday, July 6 at 4pm – Saturday, July 13 at 9am, 2019
(Closing Ceremony will be held on Friday night, July 12 because most flights leave early Saturday morning July 13.)
LOCATION:
Blue Spirit Retreat Center ~ Nosara, Costa Rica
Nosara is a yoga and surfing mecca. Our lodging is just a short stroll to Playa Guiones,
which is one of the best beaches in Costa Rica for learning how to surf!
For more information about Nosara, please click here.
RATES & ACCOMMODATIONS:
Please CLICK HERE to see rates and accommodations.
FACILITATORS:
Carly Forest, Krassi Harwell & Jaclyn Long
Yin Yoga & Self-Inquiry
Mindfulness Meditation
Qi Gong
Krassi Harwell
Gentle Vinyasa Yoga
Pranayama – breathing practices
Meditation
Jaclyn Long
Mindfulness of Emotions
Mindfulness Meditation
Walking Meditation
DESCRIPTION:
Join Carly Forest, Krassi Harwell, Jaclyn Long and a talented team of surfing instructors for an unforgettable retreat at Blue Spirit, an environmentally sustainable, luxury retreat center nestled in Nosara, Costa Rica…just steps away from some of the most consistent surf breaks in Costa Rica!
More than just a yoga retreat, this week invites you to explore truly transformative personal growth experiences:
Deepen your capacity to be present with all that arises within you as you practice mindfulness tools, helping you to reduce stress, improve focus and boost overall well-being.
Rediscover who you are through gentle self-inquiry practices, including reflective journaling, paired sharing and group sharing exercises.
Practice tools that will support you in sustaining intimacy with yourself and others across an increasingly broad range of experiences.
Become inspired by teachings that will invite you to trust the mysterious unfolding of your life and help you awaken to your deepest intentions.
Immerse yourself in Blue Spirit's inspiring natural setting to help you feel more connected to the infinite web of life and more at one with all that is around you.
Nurture your body with healthy, vital foods, surfing lessons and daily yoga practices to promote joint and organ health.
Connect with a group of people who care about living with mindfulness and compassion.
Start each morning with Krassi's gentle yet invigorating vinyasa yoga practice.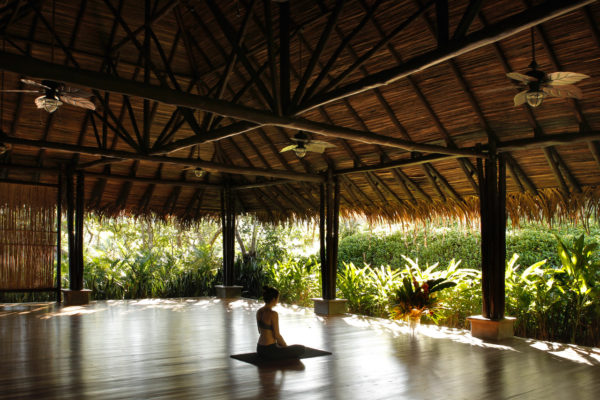 Enjoy surf lessons with a caring team of knowledgable surf instructors – or take a long walk on the relatively secluded beach!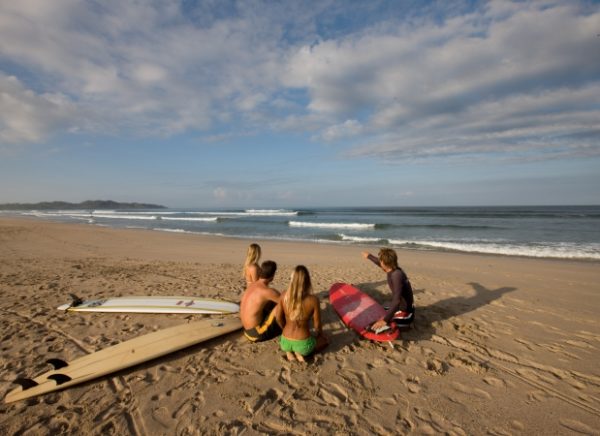 Practice Qi Gong with Carly before lunch to increase energy, improve mobility in your joints and heal your organs.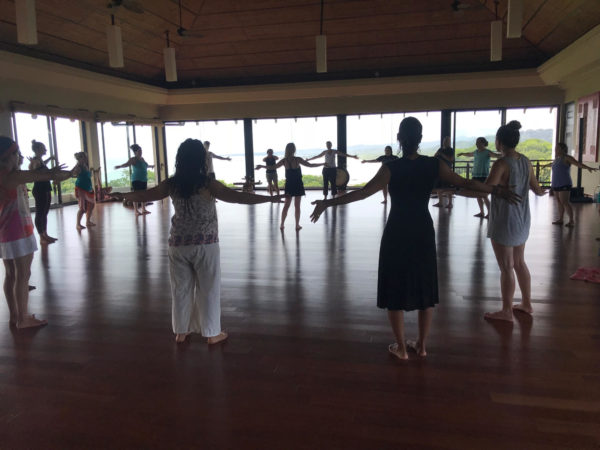 Spend the afternoon relaxing by the pool, enjoying a massage, or experiencing an incredible excursion – such as zip-lining, horseback riding, or doing an SUP tour along a river with mangrove trees!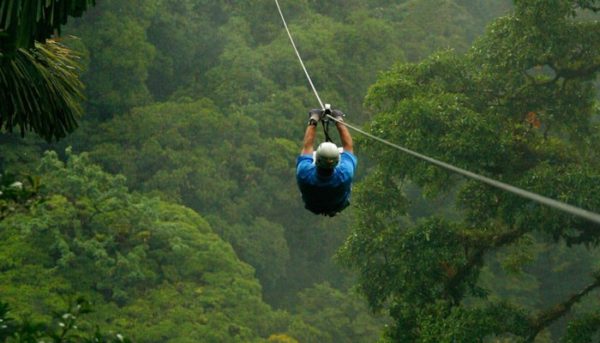 Practice mindfulness meditation and learn about mindfulness of the emotions with Jackie before dinner, and enjoy a walking meditation to the sea to watch the sun set.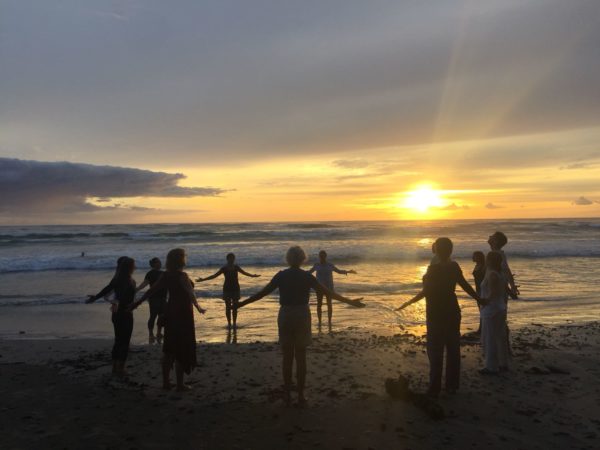 After a nourishing meal, Carly will offer an evening talk on Taoism and Buddhist philosophy, and she will invite you into a transformative practice of self-inquiry, with reflective exercises involving journaling, paired sharing and group sharing, to promote personal growth.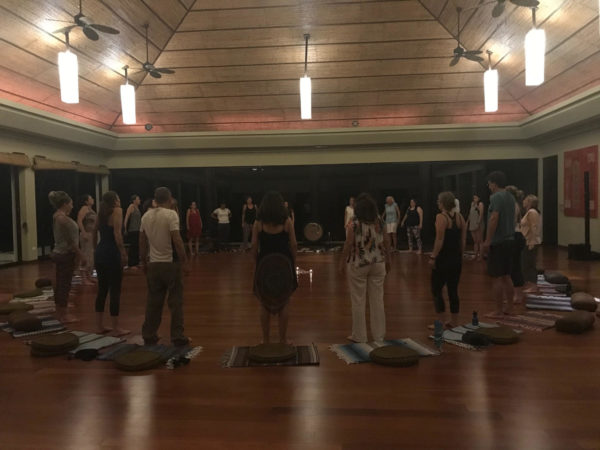 At the end of each evening, Carly will help you integrate your insights and settle your nervous system with a soothing, mindfulness-based, yin yoga session. Release stress and shed tension as you prepare your body for a deep, restful night of sleep.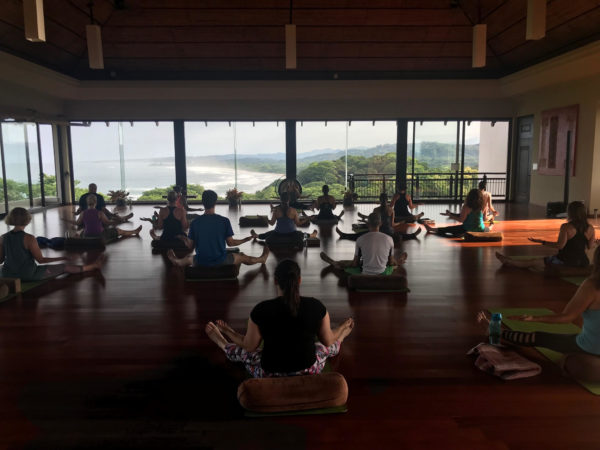 This retreat promises to be a rejuvenating experience, helping you boost overall health, promote well-being, tune into your natural rhythms and refuel for your journey ahead.
An additional bonus – Our retreats help you foster friendship and connection with like-minded people. Truly kind, caring, wise, adventurous and soulful folks tend to gravitate to our retreats!
We would love to have YOU join us!
Find out what others say about our prior retreats at Blue Spirit!
Rates:
Rates vary according to single / double occupancy and accommodation choice.
The accommodations range from affordable standard accommodations to luxurious suites and independent cottages in a more private setting.
Please email Jaclyn@mindbodymoms.comwith questions.
Subscribe to our newsletter to receive updates about registering for our retreats!
REGISTRATION:
To register,  CLICK HERE to select your accommodations. Then click on the "Register Now" button below to register:
Alternatively, you can email jaclyn@mindbodymoms.com with your accommodation preference, and she will send you payment info for the deposit.
A $500 non-refundable deposit is required to secure your spot. Only 15 rooms are available, so we encourage you to register early so you can have optimal choice of accommodations.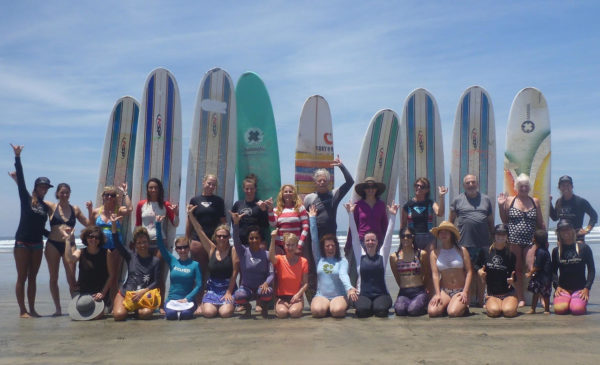 Facilitators
Yoga

, 

Mindfulness

 & Surfing Retreat


July 6 – July 13, 2019

 ~ Nosara, Costa Rica
Carly Forest, Krassi Harwell and Jaclyn Long
Carly, Krassi and Jackie believe yoga and mindfulness are paths of awakening. These practices help us open to our true nature as we more fully accept, integrate and embrace our unfolding experiences.
Facilitating international yoga retreats for over 12 years, Carly, Krassi and Jackie weave the well-researched and evidenced-based practice of mindfulness into each yoga class, helping students to cultivate present-moment, non-judgmental awareness. Mindfulness practices help us develop compassion, as we shed habitual patterns of striving.
Carly believes that retreating form our own busy lives is a deeply supportive act of remembering: remembering ourselves, our deepest longing and heartfelt intentions to live a meaningful life. It helps us to stretch time and access liminal space. It helps us see, hear and feel life differently. Drawing inspiration and wisdom from the natural world, Carly offers Yin yoga, mindfulness and psycho-spiritual inquiry as a way to assist you in attuning to your external environment and your inner landscapes. Carly will help us explore the themes of surrender and expansion, yin and yang, descent and ascent and how to hold the paradox of being human with grace and courage. Coupled with writing, self-inquiry work, and luminous poetry, Carly will help awaken your senses and encourage you to connect with a rhythm that is naturally yours. Her evening yin yoga classes will help you drift off into a deep, restful sleep, and will empower you with mindfulness tools that you can carry with you for your entire life. You can read more about Carly on her website: www.carlyforest.com/about
Krassi's invigorating vinyasa classes challenge the body while inviting a gentleness of mind and openness of heart. Her teachings encourage self-discovery, growth and expansion. She offers accessible modifications for students of all levels. Krassi is a certified yoga instructor, a Thai massage therapist, a certified doula, a Hakomi counselor (mindfulness-based somatic counseling), and facilitator of Mindful Moms groups through Mind Body Moms. She is also the author of Morning, Zora, a lovely children's book, as well as Yoga Cards for Children.
Jaclyn's mindfulness meditation classes will help you become more aware of what is. With an invitation to practice non-judgmental awareness, she will help you establish a more kind and caring relationship with yourself, your inner landscape, and with all that unfolds within you and around you.  Jaclyn will teach you mindfulness tools that you can carry around with you wherever you go, weaving these practices into your everyday life. Jaclyn is a Marriage & Family Therapist, a certified yoga teacher, a mindfulnessteacher, and Founder & Director of Mind Body Moms.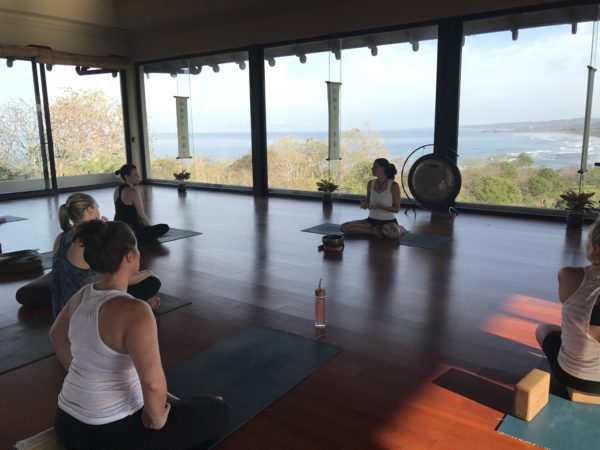 Not ready to register? Subscribe to our newsletter to receive updates about registering for our retreats!