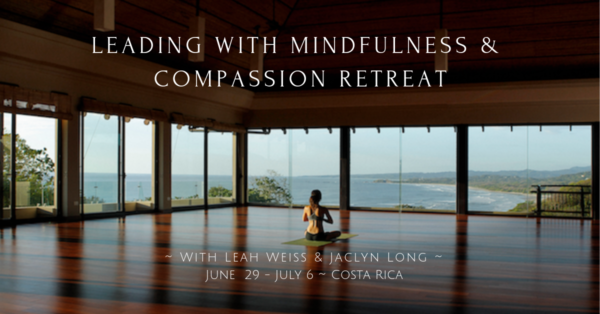 Leading with Mindfulness & Compassion
June 29, 2019

-

July 6, 2019
Leading with Mindfulness & Compassion
Leadership Development for Women in the Workplace
Most employers cover the cost of professional development training. Please contact your HR department to inquire.
DATES:
Saturday, June 29 at 4pm – Saturday, July 6 at 9am, 2019
(Our closing ceremony will be on Friday night, July 5th, as most flights out of Costa Rica leave early in the morning on Saturday 7/6.)
LOCATION:
Blue Spirit Retreat Center ~ Nosara, Costa Rica
Fly into Liberia airport (LIR) and take a 2.5 hour taxi, or fly into San Jose International (SJO) and either take a 5 hour taxi or – if the timing works – you can take a $75 domestic flight into Nosara on Sansa Airlines.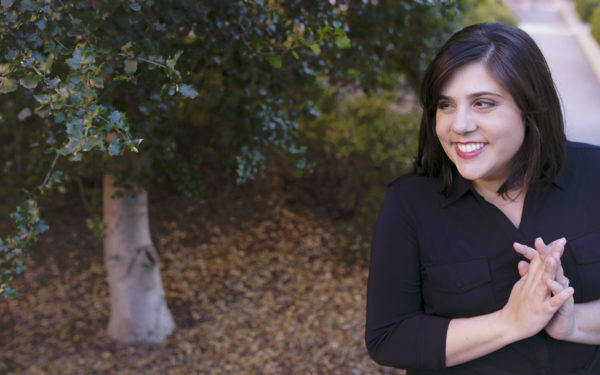 Leah Weiss, Ph.D. is a researcher, lecturer, consultant, and author. She teaches Compassionate Leadership at the Stanford Graduate School of Business, where she created the perennially-waitlisted course "
Leading With Mindfulness & Compassion
." She is a principal teacher and a founding faculty member of Stanford's "Compassion Cultivation Program," conceived by the Dalai Lama.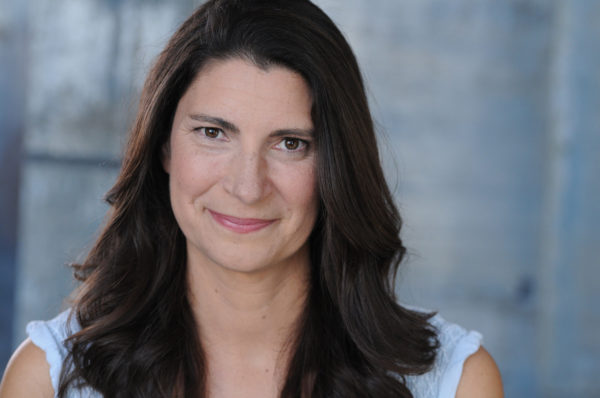 Jaclyn Long, MFT, RYT
Jaclyn Long is Founder & Director of Mind Body Wellness Retreats and of Mind Body Moms – empowering leaders at home and in the workplace with tools to promote mindfulness, compassion, resilience, effective communication and strong leadership tools. She is also Founder & Director of Mindful Child & Family Therapy, Inc. – promoting emotional wholeness, interpersonal wellness and overall wellbeing. In addition, she is a licensed Marriage & Family Therapist, a Certified Yoga & Meditation Teacher and a Certified Parent Educator. Jaclyn graduated with highest honors from Princeton University with a degree in Psychology and a specialization in Neuroscience, and went on to receive her Masters in Transpersonal Psychology in 2003 and Masters in Counseling Psychology in 2004. She has been teaching yoga and mindfulness since 2001 and leading international retreats since 2004. Jaclyn draws from the stress-reduction practices that she teaches to sustain, ground and resource herself as a working mom while directing three organizations, offering therapy, facilitating moms groups, raising funds to support low-income moms and leading international wellness retreats. You can find out more about Jaclyn here: http://jaclynlong.com/about/
Leah Weiss, co-facilitator and mindfulness expert, speaks on the powerful impact of mindfulness and compassion on business and leadership: 
Do you suffer from any of the following? 
Feel stressed or overwhelmed at work, but wish to feel centered and capable?

Wish to move up in your career, but are feeling blocked?

Yearn to take a leap of faith, but feel waves of fear as you consider the risks?

Feel a lack of purpose or a slump in motivation in your work and life?

Want tools to boost focus, productivity and creativity in your work?
Then you've come to the right place!
Join Leah Weiss, Phd, MSW and Jaclyn Long, MFT, RYT for a week-long professional development retreat for female leaders focused on cultivating mindfulness and compassion in the workplace.
Mindfulness and compassion are powerful tools for enhancing your work and life.
You will gain powerful and simple mindfulness tools to:
Manage stress

Regulate emotions

Boost focus, productivity and efficiency

Ignite your passion and purpose in your work and life

Create a healthier work/life balance

Improve communication and interpersonal relationships

Improve decision making skills
Leah will empower you with compassionate leadership skills to fuel your career, based on her years of experience as a lecturer at Stanford University Graduate School of Business where she teaches the chronically waitlisted course "Leading with Mindfulness and Compassion." Through interactive exercises and discussions, you will learn how to bring mindfulness practices and the proven benefits into your work and life.
Specifically, Leah will guide you to explore the role of mindfulness, self-compassion and compassion in the workplace, and the contribution of these qualities to leadership.
Topics will include:
How can mindfulness enhance clarity in purpose and productivity?
What is the connection between mindfulness and compassion?
Are compassion and profit motives fundamentally incompatible, or can they support each other?
What does compassionate leadership look like?
Can mindfulness and compassion be trained at the individual level, and built into company policy?
How does self-compassion support effective leadership and recovery from setbacks?
You will have the chance to engage with exercises from evidence-based programs targeting the development of mindfulness and the practical application of the skills of self-awareness, self-compassion, and perspective taking in the context of work and relationship.
"Stress and overwhelm is majorly preventing women from doing what they want to do, and being who they want to be in the world," says Lindsay Gordon, Mind Body Public Health Specialist
Jaclyn will offer key tools to help manage stress, cultivate self compassion, and regulate emotions, so you can show up as your most productive and effective self as you work. Learn to navigate challenges with increasing grace and ease. Take advantage of Jaclyn's mindfulness and yoga exercises to calm your nervous system and clear your mind, so you can clarify your purpose and motivations in work and life. Refuel your energy reserves and return home feeling recharged and ready to work towards creating the life you deeply desire.
Major companies such as Uber, Accenture, JP Morgan, Google, and Aetna are investing in mindfulness programs to help employees reduce stress, maintain focus in their work, and boost productivity. And it's working. Researchers have found that daily mindfulness activities such as meditation can increase productivity by 47 to 62 minutes per week.
What's more, mindfulness for employees is proving to be a smart investment, saving companies thousands of dollars each year. After introducing a mindfulness program, Aetna estimates the productivity gains alone amounted to $3,000 per employee, an 11-to-one return on its investment. According to David Gelles, author of Mindful Work, "Stress exerts a tax on an organization  – in terms of both productivity and health care costs. Reducing stress, therefore, is going to help the bottom line."
"People who are valued, create value," says mindfulness expert and retreat co-facilitator Leah Weiss, who has supported major corporations in integrating mindfulness programs into daily work life and witnessed the benefits first hand.
Cultivating mindfulness skills is an essential investment in your career and work life. Empower yourself with the mindful leadership skills you need to facilitate peak performance, fuel your career goals, and recharge for the exciting journey ahead.
In addition, spend the week building strong connections among powerful and purpose-driven women. Nothing can replace the power of being supported by other like-minded women in achieving your career and life goals.
Give yourself the critical time and space you need to uplevel your career now.
"You can't afford not to do this work!" – Leah Weiss, co-facilitator and mindfulness expert
In addition to cultivating mindful leadership skills, you will have plenty of time to rejuvenate your body with healthy foods, daily mindfulness-based yoga practices, optional excursions such as surfing lessons, horseback riding, SUP or ziplining, and opportunities to find inspiration in nature.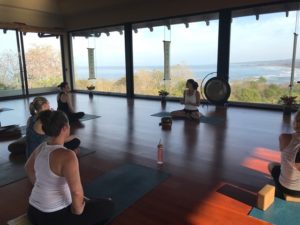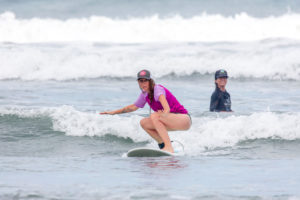 If you have any questions or would like more details, please don't hesitate to contact Jaclyn at  
Jaclyn@mindbodymoms.com
.
We would love to support you in taking the right steps to boost your career and personal development.
Do you have friends, co-workers, or a team you feel could also benefit from this retreat?
Receive a deep discount for bringing them too!
Check out our discounted packages: 
REGISTRATION
To register, CLICK HERE to select your accommodations. Then click on the "Register Now" button below to fill out our registration form.
Alternatively, you can email jaclyn@mindbodymoms.com with your accommodation preference and any questions.
A $500 non-refundable deposit is required to secure your spot. Only 15 rooms are available, so we encourage you to register early so you can have optimal choice of accommodations.
Not ready to register? Subscribe to our newsletter to receive updates about registering for our retreats!
Email Jaclyn@MindBodyMoms.com to ask questions!
WE APPRECIATE OUR SPONSORS!
Want to serve as a sponsor for our Women In Leadership Retreat?
Please email stephanie@mindbodymoms.com for info.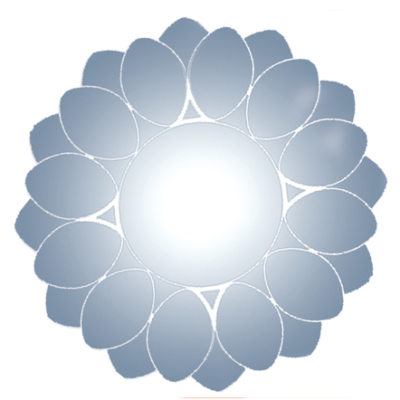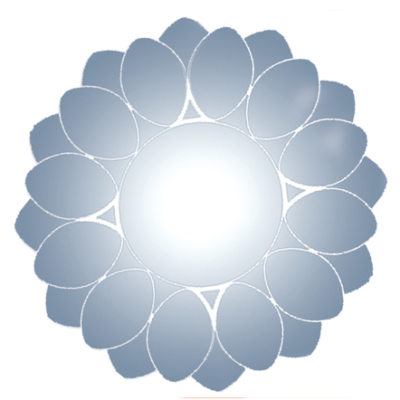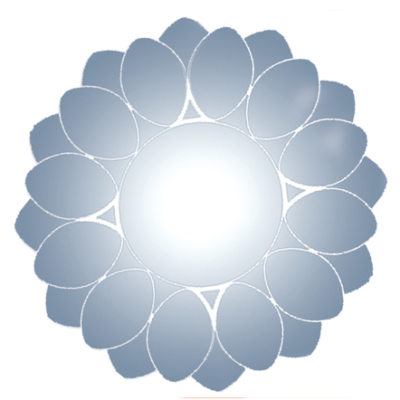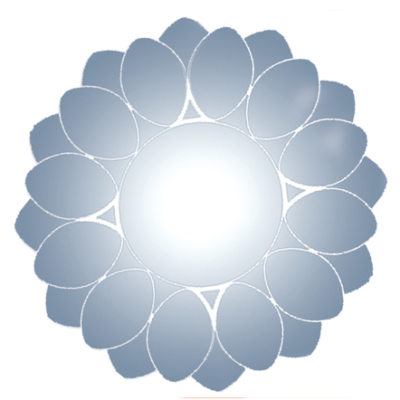 Share This Story, Choose Your Platform!