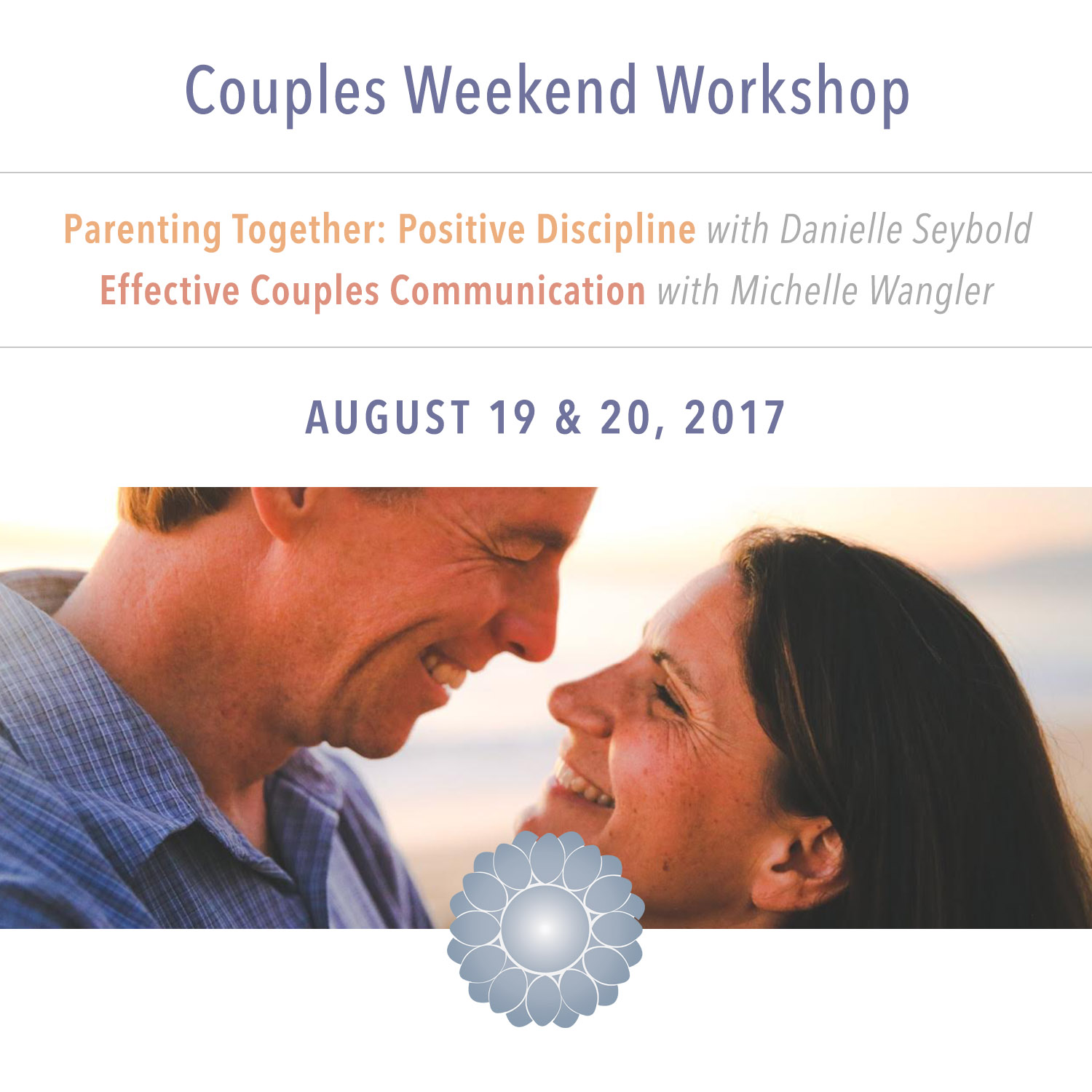 Couples Weekend Workshop
August 19, 2017 @ 10:00 am

-

August 20, 2017 @ 5:00 pm
Couples Weekend Workshop
Aug 19 & 20, 2017
Enso Studio ~ 131 Kelly Ave, Half Moon Bay, CA 94019
$295 per couple, per day
$550 per couple for both days
Longing to feel seen, heard and understood by your partner? 
Want to increase the emotional intimacy in your relationship?
Take the Couples Communication Workshop with Michelle Wangler Joy on August 19!
Tired of battling with your spouse about the best way to raise your kids?
Wishing you could parent from the same page?
Take the Positive Discipline Workshop with Danielle Seybold on August 20!
Mind Body Moms wants to help YOU and YOUR PARTNER develop effective communication tools to improve your relationship as a couple.
And for those of you who are parents, we also want to spend a day empowering you with Positive Discipline tools so you can be on the same page as parents. We want to help you work together as a strong, confident and unified team as you interact with your kids.
JOIN US and our team of talented facilitators as we support you with the relationships that mean the most to you in your life…your relationship with your partner…your relationship with your kids.

CHILDCARE COVERAGE
Not sure what to do with the kids? Childcare is available upon request! Kids can enjoy a day camp offered by Julie Mathiasen, our trusted childcare provider. We can also recommend some lovely babysitters. (Please notify us as soon as possible  ~ at least 1 week in advance.)

Effective Couples Communication
With Michelle Wangler Joy
Saturday, August 19th ~ 10am-5pm
DESCRIPTION:
Perhaps you have tried to prevent discussions from spiraling out of control with your partner, but only end up feeling hurt, misunderstood and frustrated.  Blame, criticism and withdrawal are normal reactions to feeling stress and overwhelm – they just don't work well in relationships. When you stop focusing on making each other wrong, you can create a relationship of love, respect and collaboration.
Would you like to discover proven, leading edge communication techniques to work through the stuck issues that you have come to avoid?
Michelle's Couples Communication Workshop teaches couples just that!  Applying the tools that you learn in our Couples Communication Workshop can help you:
Be in a relationship that is collaborative vs guarded
Understand your partner, without giving up your stance
Experience more love and satisfaction
Speak from your heart
Increase intimacy
Discuss sensitive topics in a respectful, productive way
Manage the powerful urges to interrupt your partner or shut down
Express appreciations that are meaningful and heartfelt
Mindful Approach to Positive Discipline
With Danielle Seybold
Sunday, August 20th 10am-5pm
DESCRIPTION: Combining Mindful Parenting approaches with tools from Positive Discipline, Danielle will help you and your partner get on the same page as parents. You will have the opportunity to explore the inner world of being a child and also play with new ways of parenting. Through short readings, self reflection, lively dialogue, and participation in brief role-play exercises, you will gain insight and develop greater understanding of yourself and your child.  Based on these insights, the shared wisdom of fellow parents, and a review of some of the basic Positive Discipline tools, you will have the opportunity to experiment with new approaches to your own specific parenting challenges.
What You Will Learn:
Foundations of Positive Discipline tools
How to be kind and firm at the same time
Steps to take to develop mutual respect
Common mistaken goals and unspoken needs of your child
How to boost cooperation and pro-social behaviors (by helping your child develop feelings of capability, significance and belonging)
How to develop interpersonal mindfulness to attune to yourself and your child
Suggested reading:    Positive Discipline by Jane Nelson
MEET OUR FACILITATORS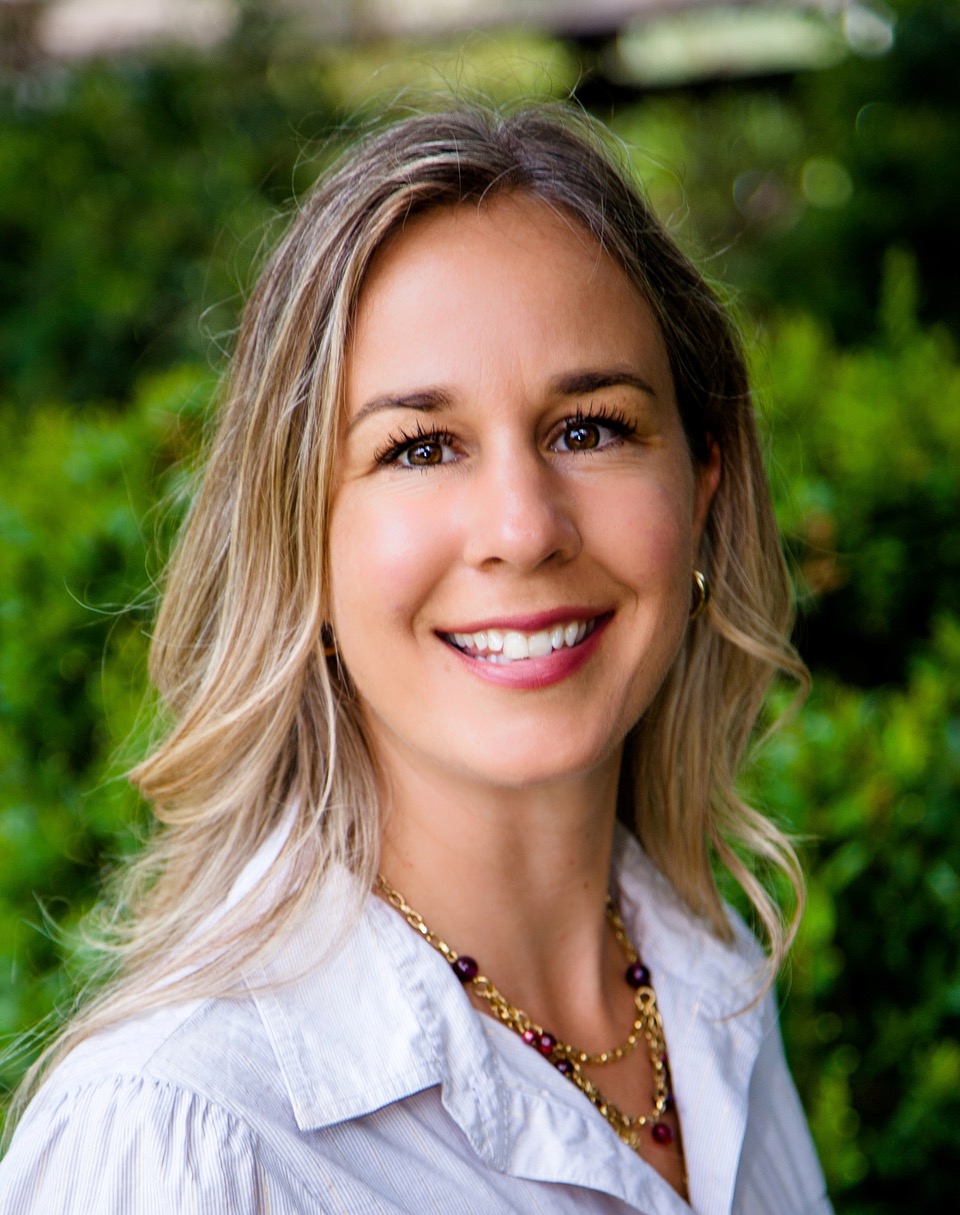 Michelle Wangler Joy, MFT, delivers state of the art tools for couples.  In addition to her private practice as a Marriage & Family Therapist, Michelle leads Weekend Workshops for long term couples, as well as Marriage Prep 101 Classes for Engaged, Newly Married, or Seriously Dating couples with her husband, Dan Joy.
Michelle offers professional trainings at the Couples Institute in Menlo Park, CA. In addition to teaching advanced classes to therapists, Michelle is a local and national speaker for professional associations.  She is also an expert author on Marriage.com.
Michelle helps couples reach their goals using latest advancements in differentiation and neuroscience, which ranks among one of the leading applications in psychotherapy.  Her clients appreciate her wisdom, insight and the expertise she's gained from years of learning from some of the top leading experts in the world.
Danielle Seybold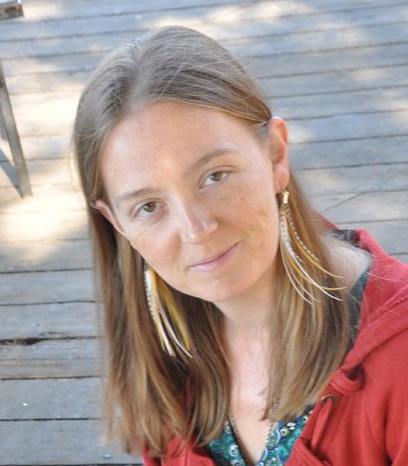 Danielle Seybold offers parent education talks, classes and workshops to employees at Google, libraries, schools and community centers around the San Francisco Bay Area. She is known and loved for her engaging style and ability to connect with participants. She is a Certified Positive Discipline Parent Educator & Trainer, Children's Mindfulness Teacher, Registered Yoga Teacher and Holistic Marriage and Family Therapist trainee. She is also a mom and has two children.
Danielle believes in the value of connection – to all aspects of our selves and to each other.  Her classes incorporate themes of mindfulness, self-compassion, conscious parenting, loving kindness, authentic communication, design thinking, and harnessing stress for personal growth and resilience.  She integrates a deep love for science and research into her holistic approach to personal growth and development.
In her spare time, Danielle enjoys conscious dance, hiking, gardening, and spending time with her husband and two children.

Share This Story, Choose Your Platform!