Nourish Your Team
Our experienced wellness facilitators are uniquely trained to promote health and wellbeing. We will empower your team with mindfulness-based stress reduction practices, effective communication tools and resilience-building activities through implementation of the following wellness offerings:
Leadership & Development Offerings
Developing a Culture of Wellness
Cultivating Healthy Working Relationships 
Authentic Leadership Cultivation
Asset-Building & Strength-Based Discovery
Developing Passion & Purpose
Developing Resilience, Grit & Growth Mindset
Resiliency Building Dialogue & Evidence Based Practices
Promoting Women's Leadership
Additional offerings specific to medical staff:
Preventing Compassion Burnout By Nourishing the Healer
Transforming Loss Through Courage  & Authenticity
Mindfulness, Compassion & Self-Care Offerings
Choose from:
Compassion Practices
Mindfulness Based Stress Reduction

Mindful Listening
Mindful Breathing
Mindful Walking
Mindful Eating
Mindful Yoga

Integrative Nutrition
Relaxation & Self Care Practices
Gentle Yoga
Nature Hikes
Journaling
Let our wellness facilitators nourish and revitalize your employees with our wellness workshops and retreats.
Choose from the following timeframes:
Wellness Meetings – lunchtime / meets weekly onsite for 1 to 1.5 hours
Wellness Workshops – half-day / 3 to 4 hours, onsite or off-site
Wellness Days – daylong / 5 to 8 hours, onsite or off-site
Wellness Retreats – multi-day and/or overnight nourishment experiences
Please Note: While most of our clients prefer to select the location and handle the catering, we can offer a full service workshop / retreat package which takes care of location and catering details for an additional fee.
Please click on the button below to inquire about our services.
"We know the better business leader understands their own insecurities, fears, reactions and ego. Organizations that motivate people, build self-esteem, and support self care and conflict resolution do more good for everyone."
 – Joel Solomon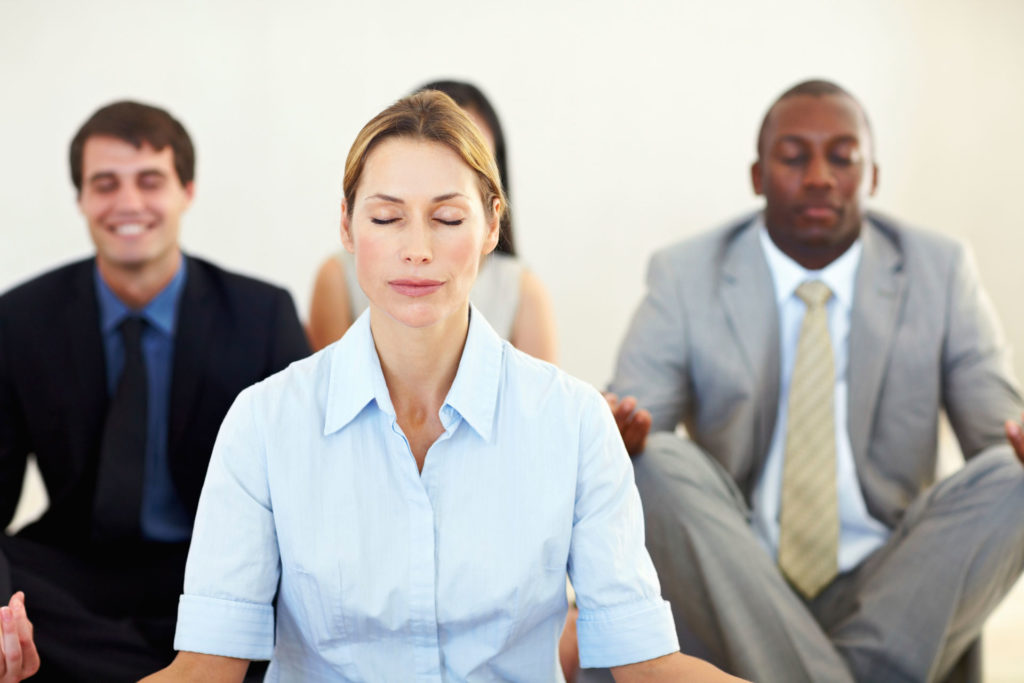 Please note:  Proceeds from all Employee Wellness events go to our wellness programs for low-income moms. When you support your employees with health and wellness, you will also be serving the community at large.